Spa Holidays In Jordan
Sit Back, Relax And Unwind...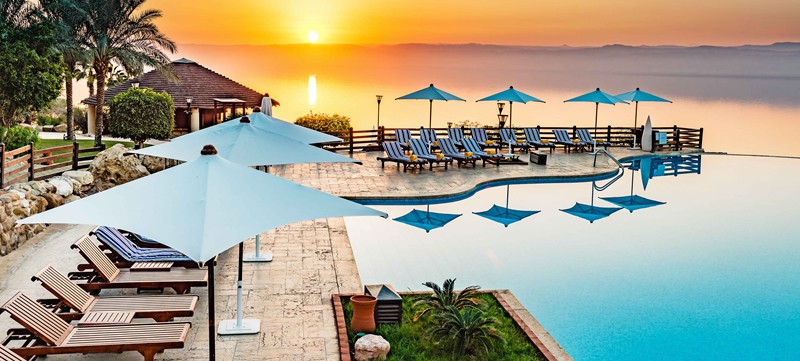 The Perfect Destination For A Spa Holiday
All the unusual features of the Dead Sea make holidays in Jordan a remarkable experience for people looking for a spa getaway. In fact, there is no other destination in the entire world that has this exact combination of an amazing spa environment: unique sun radiation, enriched oxygen environment, thermo-mineral springs, mineral-rich mud and sea salt. Even the plants growing around the lakeside, like the balsam trees, generate highly valuable material for the production of cosmetics, medical substances, and perfumes.
---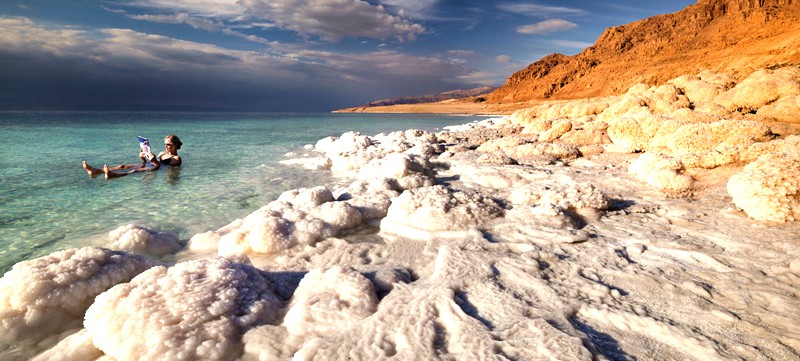 The Dead Sea
Located about 410m below sea level, the Dead Sea usually leaves visitors in reverence of its amazing natural, as well as spiritual properties of this area. The rich mud banks and extremely salty waters contain beneficial minerals that offer immense health benefits, ranging from rejuvenating skin, enhancing blood circulation and easing arthritic pains. These natural benefits along with the vast selection of luxury dead sea hotels in Jordan make this one of the best sites for a relaxing spa break.
---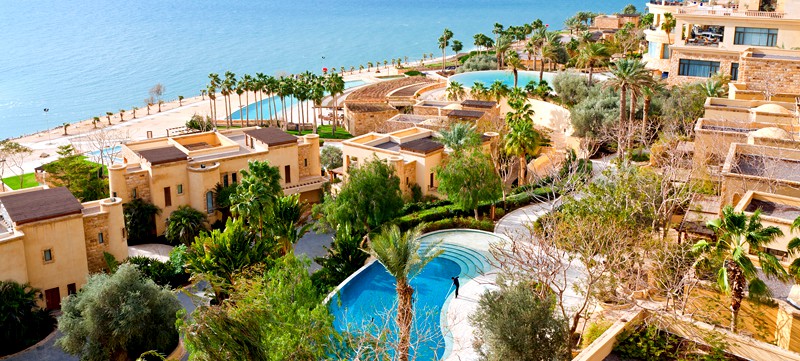 Why You Should Book A Spa Holiday In Jordan
The majority of Spa's dotted across the globe, will all feature natural ingredients and therapies originating from the Jordanian Dead Sea. So, where better than the place of origin to get that all important fresh and revitalised look for your body and face, than the one and only Dead Sea.
---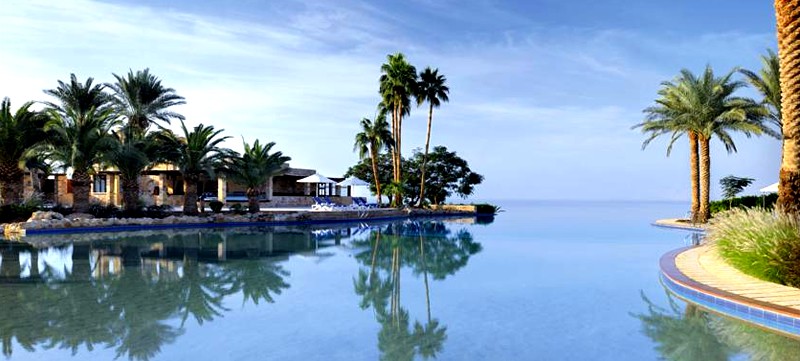 Hotel: 5 Star Movenpick Resort & Spa
The Movenpick Resort & Spa is a 5 Star waterfront hotel that resembles a beautiful dessert fortress that is built in a luxurious oasis. It is just one and a half hours drive from Queen Alia Airport in Amman (AMM), Jordan and it is well structured as several villages. The hotel also offers complimentary golf cart transfers around the hotel grounds as you help relax and enjoy your luxury holiday in Jordan. The hotel also offers mud-filled containers situated by the waterfront allow guests to take advantage and immerse themselves into the mineral-rich mud and sea-salt. Although the Dead Sea is technically a classified as a sea, one would not class it a Beach holidays destination, as swimming can be quite difficult. As expected, the Movenpick Resort & Spa hotel has a vast range of Spa Treatments. Treatments such as reflexology, Swedish massage and Shiatsu, the facility mainly specialises in treatments with Dead Sea products.
---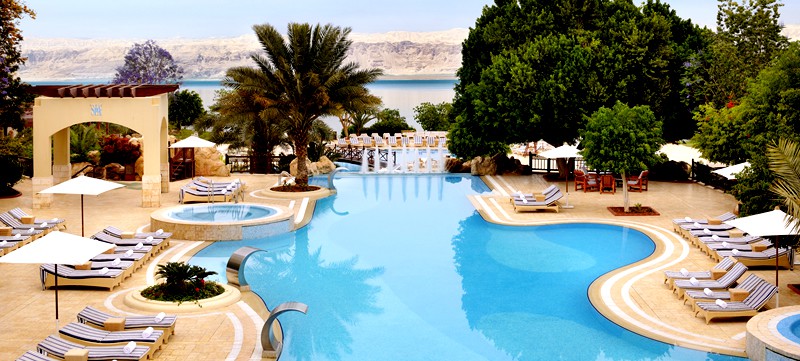 Hotel: 5 Star Jordan Valley Marriott Resort & Spa
Likewise, the 5 Star Jordan Valley Marriot Resort is an excellent hotel with luxurious rooms, great views and plenty of spa treatments for you to enjoy. Key highlights included 6 different restaurants, health club and a serene private beach for a memorable vacation experience. Not to mention the three outdoor pools and one indoor pool. The spa offers a mud bath, facials, hydrotherapy, body wraps, and also body scrubs. There are 10 main treatment rooms in the Spa, with rooms that can accommodate couples seeking relaxing romantic spa breaks together. Besides the well-stocked on-site spa, there is also a full day fitness centre, sauna, Turkish baths and a tennis court among the top leisure facilities that you can take advantage off during your luxury spa holiday in Jordan.
---
Hotels in Dead Sea, Jordan
A small collection of our Top Hotels in Dead Sea, Jordan for you to check out...