Amman Holiday Travel Guide
Amman Holiday Travel Guide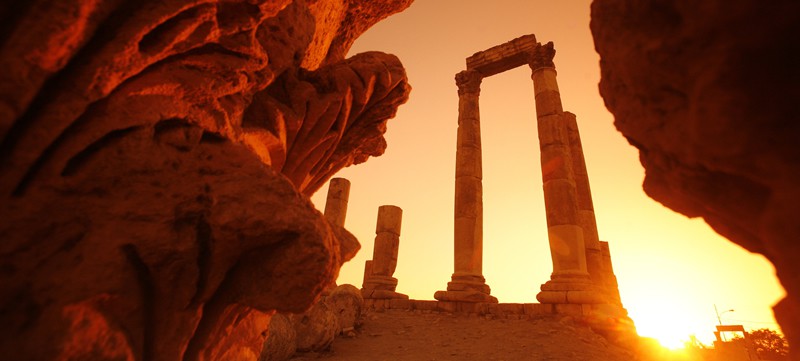 1. Visit The "Citadel"
Sitting atop a hill, the Citadel is a great place to start your adventure of this great city. Locally known as Jebel al-Qala'a, and is situated approximately around 850 metres above sea level, this site provides you with stunning panoramic views of Amman. There are many features of this Citadel that will leave you in awe, but one of the most popular artefacts is perhaps the Roman Temple of Hercules, with the only remaining features being the giant pillars. It forms part of the expansive Umayyad Palace, which was believed to have been built in AD 720. However, the palace was destroyed in AD 749 due to an earthquake, sadly, the palace has never been restored to its full glory.
---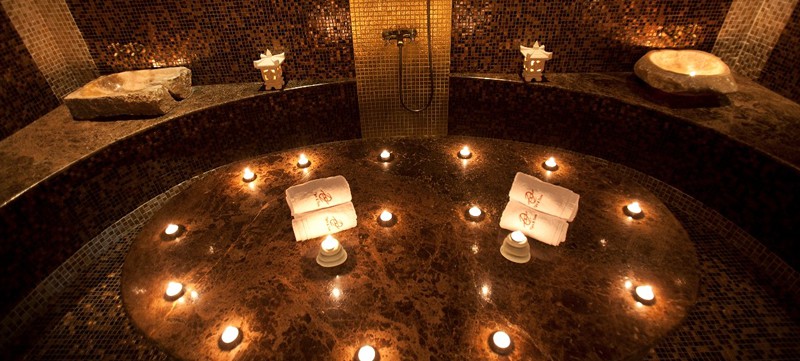 2. Experience Turkish Baths
For those who are looking for relaxing spa holiday in Jordan, Amman is a good place to start. Turkish baths are very common in Jordan, and is now very much a part of the Jordanian culture which descends from the Ottoman empires reign which lasted over 4 centuries (1516 – 1918). Those of you who have been to a Turkish Bath before will be familiar with the proceedings, it will provide you not only with a relaxing experience but the opportunity to experience an old-age tradition. One of the best places that you might want to check includes Al-Pasha Turkish Bath. Steam room, Jacuzzi, massage, and body scrubs are all parts of the experience.
---
Amman is enchanting, authentic and has a distinctive charm to it like no other. Jordanian's are naturally a very proud nation, and we can certainly see why with all the hidden Gem's tucked away in all 4 corners of this wonderful desert land country.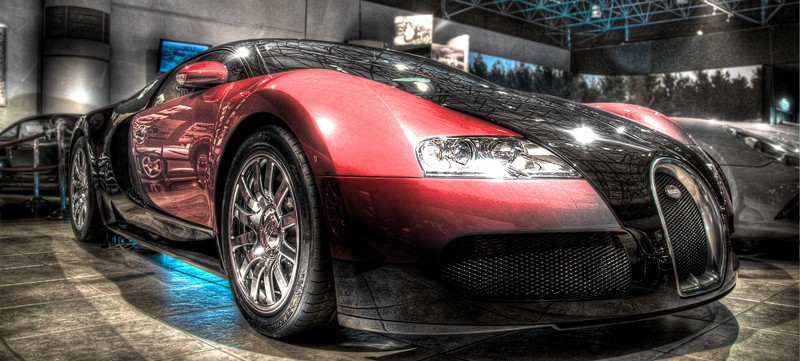 3. Visit The Royal Automobile Museum
Automobile enthusiasts will thoroughly enjoy a trip to Jordan's one and only Royal Automobile museum. Established in 2003 and dedicated to over 70 cars and bikes, all from the personal collection of King Hussein – with some vehicles dating back to 1916. All automobiles are exhibited in chronological order, which makes it rather easy (not to mention satisfying), to see how cars and bikes have evolved throughout the years. The museum is also home to the "Rover" used in the Hollywood movie "The Martian" which aired in 2015, and was used in Jordan's UNESCO world heritage site of Wadi Rum. The "Rover" was gifted to King Abdullah II of Jordan as a token of gratitude for their hospitality during the production of the film.
---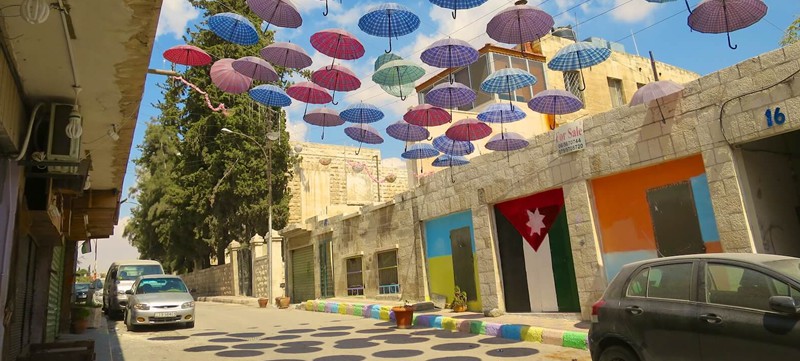 4. Walk Along Rainbow Street
Located in downtown Amman, Jordan – Rainbow Street is the ideal setting for those seeking nice roof-top restaurants, bars and more importantly, providing you with the opportunity to savour authentic Jordanian dishes. The perfect street for a quiet stroll through the paved lively neighbourhood, with stunning views of Amman's surroundings. The ideal place to pick-up some great souvenirs.
---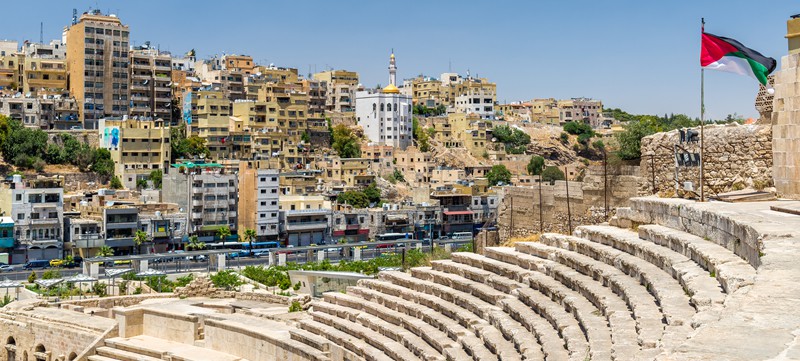 5. Watch A Show At The Roman Theatre
Contrary to more contemporary venues, the Roman Theatre has an ancient charm like no other, making it one of the stand-out attractions in capital city, Amman. Guests can visit the Roman Theatre through-out the day, which is great for those all important holiday snaps Ultimately, the best time to visit the Roman Theatre is when there are scheduled performances on show. Without a shadow of a doubt, one of the best to experience a show from a historical theatre, built back in (AD 138-61). It has a capacity of 6,000 and is divided into three tiers. Traditionally, the seats were partitioned for the rulers, military, and general public.
---
Hotels in Amman
A small collection of our Top Hotels in Amman for you to check out...